Premium Metal Roof Installers in Maine
We have already started to book up for 2020!  If you are considering replacing those old asphalt shingles with a product that will stand the test of the hard Maine climate, we urge you to consider installing a standing seam metal roof.  Call us today to schedule a no-obligation estimate.  You can lock in your spot on the schedule for 2020 as well as your price;  a wise choice in light of new tariffs which will no doubt affect the construction industry.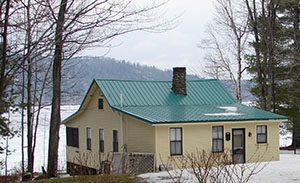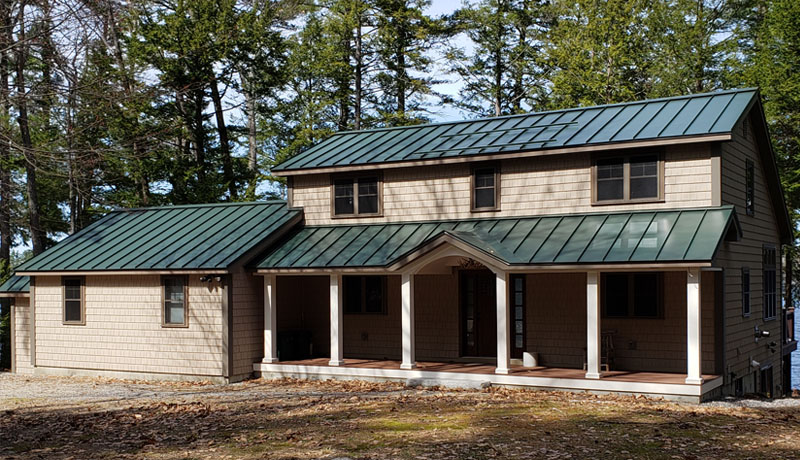 We are a family owned and operated business specializing in installing metal roofs in areas around Casco, Harrison, Bridgton, Naples, Windham, Bethel and Newry, Maine. We use only the best high quality metal roofing materials from Englert and Everlast Roofing to ensure your roof protects your home and family against the long Maine winters.  Not to mention the curb appeal!
Our crews are highly trained and detail oriented.  Here is what some of our customers are saying…
"Ron and his crew at RB Construction installed a beautiful roof on my home." 
"Competitively priced and done in a timely manner."

"I highly recommend RB Construction for their quality work and their attention to cleanup."
Still not sure?  Here are a few more reasons to consider installing a standing seam metal roof:
Longevity
Weatherproof
Sustainability
Curb Appeal
Call us today to schedule a no-obligation estimate! (207) 336-2783